I have lived along the Gulf Coast for most of my life and in the Florida Panhandle for the last two decades. With that, I am passionate about our coastal food and where it comes from.
Though already writing, in 2011 I started this blog, 30AEats.com, after the BP oil spill so that I could highlight the best sustainable food in our region and those that bring it to us.
With that, I'm thrilled to be a sponsor of Peat & Pearls, a new event coming to downtown Pensacola, on November 5th and 6th. It takes place during the annual 12 day Foo Foo Fest, with early bird tickets on sale now from $75 to $185.
Terry Strickland, founder and organizer of the event said, "We're capping ticket sales at 350, so we encourage people to buy tickets now, before they sell out."
The event will highlight beautiful farm raised bivalves, the oyster farmers, fine scotch, and creative dishes from top culinary talent. And, in the process, Peat & Pearls will raise money to help restore wild oyster reefs and benefit the oyster shell recycling program run by Keep Pensacola Beautiful. Strickland said. "Their volunteers will be on site during the event, collecting all our spent shells and using them to help restore wild reefs."
Recycling oyster shells is always important. Soon, restoration funding from the BP oil spill will start flowing into the area, and millions have been set aside to restore wild reefs.
"Without a steady supply of oyster shells, those efforts could be delayed," Strickland said. By helping shore up restoration efforts, event organizers hope to bring the event full circle.
The main event will be held from 3-7 p.m. on Nov. 5, at the Barkley House, a 19th century estate located on the waterfront in downtown Pensacola. In addition to the oysters and Scotch tastings, guests will enjoy a cigar garden, signature cocktails by Old Hickory Whiskey Bar , educational programming by Glenfiddich, live music, and chef's demonstrations. Nov. 6 will kick off with a VIP dinner from 6-10 p.m. showcasing the culinary talents of chef James Briscione from New York.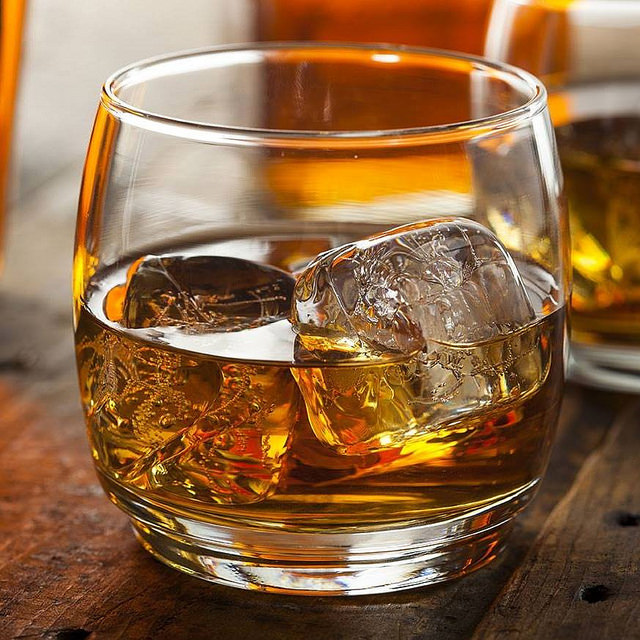 Briscione is a Pensacola native, two-time "Chopped" champ and host of "Man Crafted," on the Food Network. He's also pretty nice eye candy having been named one of eleven "Sexiest Chefs Alive" by People Magazine. As Director of Culinary Development for the Institute of Culinary Education, in NYC, he's been at the forefront of innovation in the food world. Brooke Parkhurst, also a Pensacola native, best selling author, and wife of Briscione will also be on hand for the event.
"We're bringing in oyster farmers from across the Gulf Coast through Chris Nelson of Bon Secour Fishieries,  pairing them with chefs from throughout the Southeast and hosting a good ol' fashioned oyster cook-off," said Terry Strickland.
Organizers are hopeful that Peat & Pearls will encourage Gulf Coast residents to engage more deeply with their food.
"People around here are used to 25-cent oyster night," he said. "You don't often find folks talking about where their oysters came from. We want to change that and encourage people to treat oysters the same way they would a fine wine or Scotch."
For oyster connoisseurs, provenance definitely matters. An oyster raised in Apalachicola tastes distinctly different from one raised in, say, Pensacola Bay, where entrepreneur Don McMahon last year started a popular off-bottom oyster farm.  Strickland said, "What's happening here is just one sliver of a much larger story that's playing out across the South. We want to build on that momentum."
"Oysters are absolutely delicious," said Strickland, " but satisfying our hunger is the smallest of the many important functions they serve. They clean our water, they create habitat, they sequester nitrogen and carbon. And, for all their strengths, oysters don't have a backbone. We've got to have one of those for them."
For more information, or to purchase tickets, visit www.peatandpearls.com.
Photos: Aislinn Kate from our daughters oyster themed September wedding, Susan Benton, Foo Foo Fest, and Pensacola Bay Oyster.

Print