Presented by The Hangout & Alabama Seafood
30AEATS.com is honored to be a judge at the 6th Annual Oyster Cookoff this weekend! Come out and enjoy the Premier Culinary Event of the Gulf Coast!  Featuring 70+ Participants, Food Network Stars, Local & Regional Restaurants, Oyster Tastings, Cooking Demos, Absolut + Zing Zang Bloody Mary Buffet, Shucking Contest, Football Viewing Lounges & Live Music!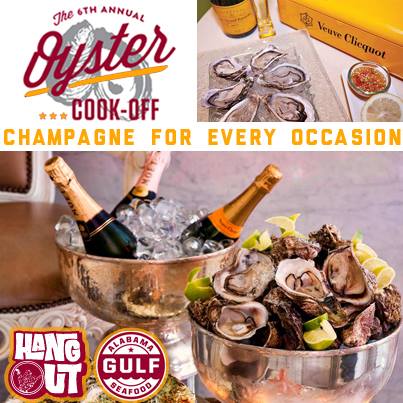 VOTE for The People's Choice Award!
Pre-Party at The Hangout – Friday, November 8th
~Live Music~
Mulligan Brothers 7:30 – 9 PM
Banditos 9:30 – 11 PM
6th ANNUAL OYSTER COOK-OFF at The Hangout
Saturday, November 9th
Official Start Time 11 AM – Entry is Free
Tasting Tickets Available for $2 or a Book of 20 for $30
~Live Music~
Banditos 11:30 – 1PM
Mulligan Brothers 1:45 – 3:15 PM
Kristy Lee 4:00 – 5:30 PM
For more information check out The Hangout's Oyster Cook-off Official Facebook page!
Follow 30AEATS on Twitter using the hashtag #OCO13 to keep up with what's happening at the judges table, and on Instagram too!