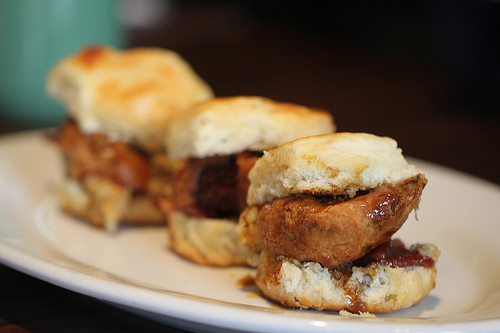 I'm often invited to visit and tour many wonderful places, but the end of May was exceptionally exciting as I had the good fortune to meet the folks behind the scenes at Lafayette Convention & Visitors Commission and to Taste Lafayette. It was also a time of celebration in the city, as Festival International de Louisiane was taking place- an annual 5-day festival held during the last full week of April. Historic Downtown Lafayette is transformed into an entertainment complex featuring six music stages, food court areas, street musicians and animators, arts and crafts boutiques, art galleries, beverage stands, cultural workshops, international cooking demonstrations and a world music store.
Lafayette, Louisiana is the epi center for French-speaking Acadians, and the main place to explore the distinct deep roots of the state's heritage. Surrounding Lafayette is a legacy that also includes Spanish planters, Haitian and African slaves, American Indians and many German, Italian and other immigrants. With the plantation country to the south along with the Gulf of Mexico, the Atchafalaya Basin to the east, and the musical and gastronomical breeding grounds of Opelousas, Eunice, Ville Platte and Mamou to the north, all are but a short car ride away, and add to the viability of this area.
I graduated from LSU-Baton Rouge many years ago, and attended high school in New Orleans, but had only visited Lafayette one or two times in college, and it was nothing to write home about. Seriously…. it involved Mexican food and margarita's.
As I flew into Lafayette Regional airport, I was thrilled to be getting a first hand glimpse and taste into the diversity this town had to offer. So rich with history, gorgeous scenery, and filled with numerous landmarks, Lafayette, Louisiana truly possesses a culture all its own.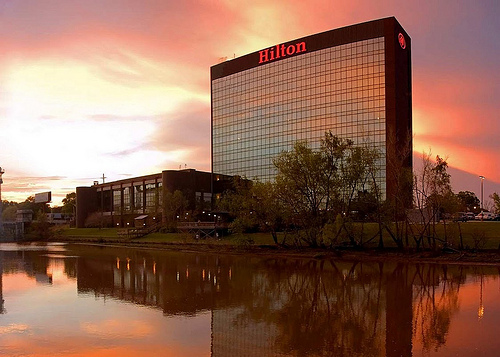 The comfortable accommodations at the Hilton Lafayette awaited me, along with a room providing access to a private concierge lounge-a serene respit before heading out for an evening of festivites on the town. The staff at the Hilton were incredibly helpful during my stay, especially at the front desk.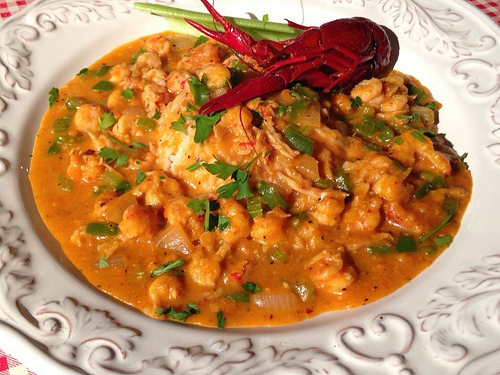 The first stop on the tour was Randol's, a Cajun restaurant and dance hall deeply rooted in Cajun tradition. The Randol family expect all to surrender to a simpler lifestyle, allowing the Cajun "joie de vivre" to steal hearts, also casting its spell upon me. Randol's uses fresh Gulf seafood, and grows their own herbs for their menu preparations. After feasting on flavorful crawfish etouffee, fried alligator, boiled crawfish, succulent stuffed mushrooms, and spicy gumbo to name a few, the group  listened to Zydeco and enjoyed watching young and old alike kick up their heels on the dance floor. Upon departure we were led to Randol's crawfish processing facility for a peek, which was a real treat to see for a crawfish lover like myself, and then we were off to relish in the excitement of the festival.
The next morning our tour began at The French Press, a place I am still raving about to anyone who will listen. Most are tired of hearing me lovingly describe the Cajun Eggs Benedict I savored, now ranked one of the top dishes I have ever eaten…in my life…really. I was so over the moon with this dish and the menu, that I wrote about it as soon as I returned home to South Walton (See, Read, & Get Recipe Here). New Orleans trained Lafayette native, Justin Girouard  teamed up with his wife Margaret to open The French Press, a now staple on the Lafayette restaurant scene. Serving breakfast and lunch Tuesday through Sunday in a casual family friendly atmosphere, dinner is offered on Friday and Saturday nights allowing Chef Girouard to showcase his artistic and more technical abilities that he honed at Stella in the French Quarter and in Southern France.
Our Cajun country tour then stopped at Jean Lafitte Acadian Cultural Center where I gained great insight into the plight of the Acadians. Their tragic story moved me deeply as I learned of the historical event of the 18th century which had the greatest cultural impact on Lafayette-the migration of the Acadians from French Canada. Approximately 18,000 French‐speaking Catholic inhabitants settled in Acadie (now Nova Scotia) in 1605, and lived there under French rule until 1713 when the region went into English hands. Faced with the refusal of the Acadians to pledge allegiance to the British crown and Anglican Church, English Governor Charles Lawrence took action. Acting on his own and not under orders from the crown as he professed, he gave the orders that led to the expulsion of the Acadians in 1755, also known as "Le Grand Derangement." Families were separated, and as the Acadians were sent to sea under horrific conditions, more than half lost their lives. The exiles ended up in various locations, and in 1784 when the King of Spain consented to allow them to settle in South Louisiana, many  were assigned lands in and near Lafayette on the Vermilion River, later taking on the name Cajuns. Take time to sit back in the air-conditioned movie theater to absorb the 40-minute saga. It's worth it.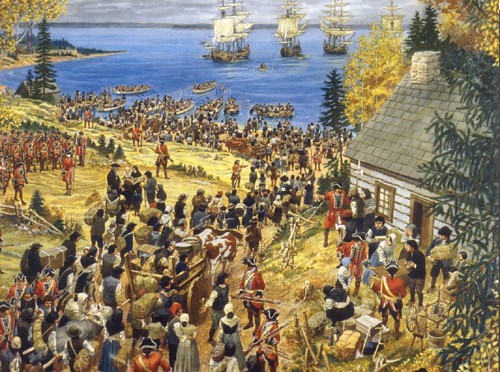 Next stop was Vermillionville, a 23-acre Cajun/Creole heritage and folklife park that recreates scenes of days gone by, depicting life in Acadiana from 1765 to 1890. Witnessing story-telling, doll making, decoy carving, and Cajun fiddle music played in the school-house was a delight. Offering Cajun Jam sessions, Creole Culture Day, and The Backyard Series to name a few of the activities, Vermillionville provides the best in bayou recreation and cultural history to locals and visitors who regularly travel here from all over the world.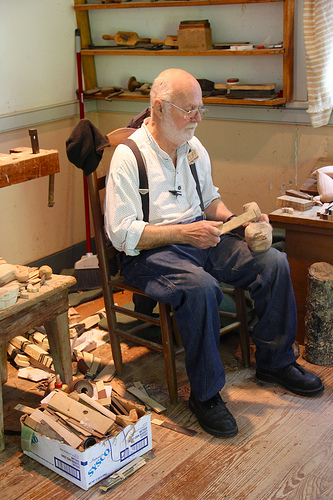 Working up an appetite, and eager to taste the many cherished recipes and varieties of boudin offered in the area, we hit the Boudin Trail and took off for Scott, Louisiana.  On April 12, 2012, Scott was designated by the State Legislature of Louisiana as the "Boudin Capital of the World," a legitimate claim as the boudin purveyors in Scott produce more boudin per-capita than any other place in the state. The Acadians were farmers, so their early cuisine was based on corn, rice, root vegetables, chicken and pigs. The bayous and wetlands provided an abundance of rabbits, turtles, fin fish, shellfish, ducks and geese. Rice, of course, has become one of the major agricultural crops of the southwest Louisiana prairies since German farmers arrived in the late 1800s. It remains a leading export, but a lot of it finds its way into kitchens to get stuffed into boudin or covered with thick gravies.
Boudin is one of the most unique, delectable, time consuming, and uncorrupted regional specialties in America. Basically, it's a combination of cooked rice, pork (sometimes liver), onions, green peppers and seasonings. The mixture is pulverized in a meat grinder before being stuffed into a sausage casing, and then it is steamed, heated, or rolled into balls and fried for on the spot snacking. And, boy did we snack!
"Boudin sells every day, 365 days a year, winter and summer!", says Louisiana native Mark Cole who sold cars for twelve years before going into business with Don Menard in 1992 opening Don's Specialty Meats in Carencro, Louisiana. Mark managed the money, Don the meat. Boudin was one of their specialties. After just a couple of years in business, Don left to open a grocery store. Mark stuck with his investment and hired a new butcher, Jimmy Guidry. In 2005 Mark opened another Don's Specialty Meats in the town of Scott to much elation. There, Jimmy arrives before dawn to make 1,500 pounds of boudin each day. Customers start pulling in off of the interstate for a breakfast of hot links as soon as they open for business at 6 a.m. We arrived in late afternoon to a store full of hungry folks in line, and enjoyed a sampling of delicious meaty boudin, cracklins, and savory boudin balls before rolling up to the next stop on the trail.
Averaging 10,000 pounds of boudin per week, and 2.000 pounds of crackings, The Best Stop opened its doors in 1986 to the community of Scott. A native of Scott, Louisiana, Robert Cormier grew up in a farming household that followed the Cajun boucherie tradition, wherein hogs were slaughtered out of necessity. When he got older, Robert decided to become a barber. Meanwhile, his cousin, Lawrence Menard, worked as a butcher. In 1975 Robert changed professions and opened Robert's Super-Rite in Lafayette. In the 1980s the tradition of family boucheries was beginning to fade away, right as Cajun culture began getting more attention. Robert and Lawrence saw an opportunity and decided to focus together on the specialty meat business, supplying boudin, sausage, boudin balls and cracklins to the surrounding community. Today, it's not just their neighbors lining up for hot links, but customers who drive from  all over the country to purchase their award winning boudin each week. As a longtime member of Southern Foodways Alliance, I encourage you to follow the Southern Boudain Trail Guide and listen to the Oral Histories. You will be impressed.
Knowing there were so many more stores and stations to visit on the boudin trail, I was disappointed we had to move on,  but was thankful to savor some of the best boudin South Louisiana had to offer. I was never a fan of the grocery store variety and getting it fresh on location was the ultimate experience. Our tour guide Kelly reminded us that we needed to make room for craft beer…yes, really.
I can honestly say I found my "passion" for beer in South Louisiana after meeting the spectacular family behind the artisan brew at Bayou Teche Brewing, and tasting one of their biggest sellers, Passionne'- made with a guava like fruit growing wild on the Knott's brothers grandfathers farm-perfect for quenching warm weather thirst.
Bayou Teche Brewing was founded on the simple dream that craft beers could and would compliment the cuisine and lifestyle of Cajuns and Creoles, and with that mission the Knott brothers (three) decided on St. Patrick's Day in 2009 to convert a discarded rail road car into a farmhouse brewery. Thanks to well-fed (and sometimes inebriated) volunteers, and as a nod to the Cajun aesthetic and heritage, the tiny hand built brewery now resembles a traditional Acadian style home – complete with a tasting porch where our crew was able to linger and savor a sip from each label. With awards and accolades already rolling in, the innovative ales are being crafted true to the brewers' original intent, pop art bottle design and all.
After a day of feasting and enjoyment, who would have thought there would be room for dinner? When Jolie's Louisiana Bistro is the invitation, you take it! Jolie's Louisiana Bistro features the culinary stylings of Executive Chef Manny Augello, who I recently wrote about on my blog, recipe included here.
Jolie's got its name from the painting titled "Jolie Blonde" (Pretty Blonde) by world-renowned Blue Dog artist George Rodrigue, whose two sons, Andre and Jacques are part owners in the restaurant along with Steve and Suzi Santillo. Originally painted in 1974, Jolie Blonde depicts the artist's vision of the fictional Cajun woman. According to the song, written by a prisoner in Port Arthur, Texas in the 1920's, the pretty blonde left her Cajun lover for someone else. Offering an eclectic Creole menu featuring fresh, local, seasonal Louisiana ingredients harvested weekly by local farmers and food artisans, the menu also includes several twists on New Orleans Creole classics like Oysters Bienville & Rockefellar, BBQ Shrimp, Turtle Soup and a spectacular Redfish Amandine which I devoured. We began the meal with a Louisiana Artisan Cheese Assortment and a Charcuterie de Maison that highlighted local goat cheese from Belle Ecorce Farm in St. Martinville, along with Chef Manny's house made patés, terrines, cured meats, pickles and condiments. The specialty cocktails from the bar paired well with our dining selections.
Please read A Taste of Lafayette as written for Coastal Lifestyle Magazine, and seen on 30AEats.com. 
Photo's Copyright: Susan Benton, Bayou Teche Brewery, Lafayette Travel